Good afternoon.



I hope you've all had a good start to the new year.

My last email

 

newsletter

 

came just before Christmas, and so in this issue I aim to let you know what to expect from us in 2019!

I suppose these days the most popular news is that which involves our exclusive products with Darstaed, and as I'm sure you've come to expect, there will be some big announcements throughout the year that are bound to please you.

We will also be making more improvements to the website and for the next few months of these

 

newsletters

 

I will be adding a 'Meet the Team' section, hopefully so that you can have some respite from me waffling on!



Website improvements


In our continuing effort to improve your experience with us we will be making some changes to the website - nothing too drastic, but with the aim to keep you all more up to date with stock, CAD drawings, announcements and shows, we will be overhauling the home page with a more user friendly and informative structure.

You may have also noticed our new backdrop for taking photos, what do you think? The guys at White Rose Modelworks built our superb showroom test track and also fitted it with a scenic hill and superb off-set backdrop.

The last time I typed out a

 

newsletter

 

was following our showroom opening and straight after Warley. Since then things haven't really stopped! We've had Reading, Darstaed catering stock deliveries, showroom finishing touches and for those following our eBay store, a large single owner collection of HO, which has taken almost two months to sort and list!

Alongside putting the finishing touches to 2018 we've also been making plans for next year, a year which will be filled with new releases, announcements and plenty more.


Meet Albert
Albert has been with us for around 3 months now. He's the security guard for our showroom and deals with delivery men alongside hoovering the carpets from food debris and wrestling stuffed animals to the ground.

His work ethic isn't great and he tends to sleep on the job a lot, but he's great with customers and is the 'top dog' of the office!

OK, so he's not really an employee - he's my girlfriend and I's puppy (incidentally, my girlfriend Amey has recently started working for us, and yes I'm still in charge).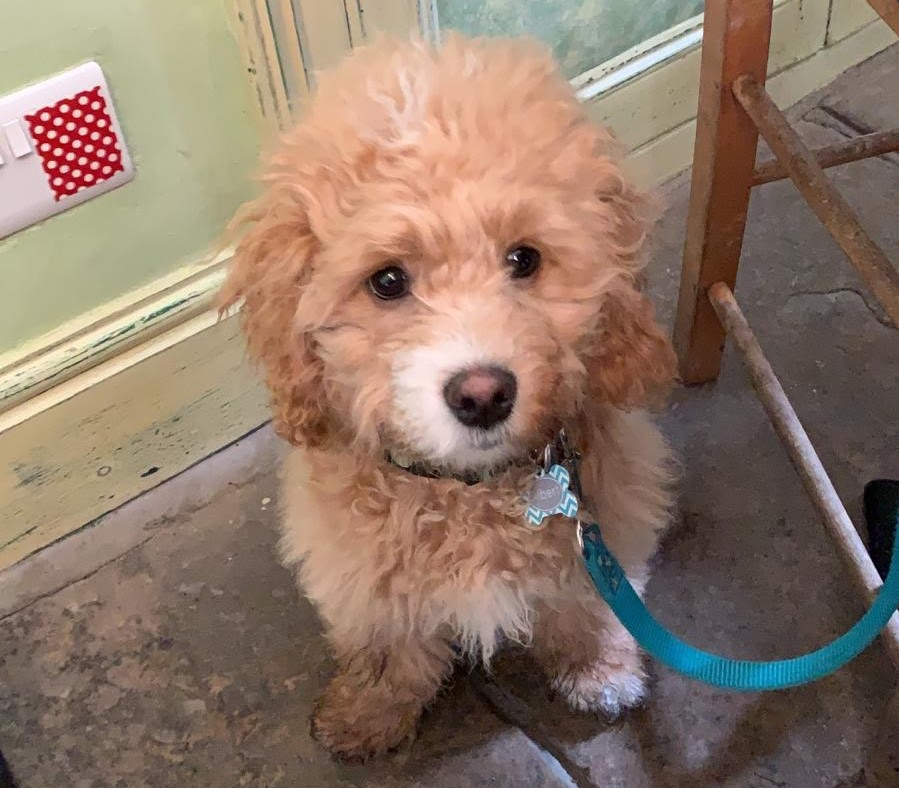 Darstaed 57' BG News
We posted about these in the last
newsletter
- you're not experiencing deja vu - however we have some new features on these eagerly awaited vehicles!
Firstly, they will now be manufactured with all new Mk1 bogies and correct diameter wheels. Incidentally these will be the bogie and wheel arrangement which will feature on the upcoming Suburban coaches. They will also now be produced with brass bars on the inside of the windows, see below for the most up to date CAD pictures now up on the website. 
Darstaed Re-runs


Some more good news! We now have most of the original coaches from Set A back in stock including the sold out SK & CK coaches in maroon, choc & cream, blue/grey and SR green - we're now waiting on the blood & custard re-runs which should be with us in a few weeks time which will lead in to the final line up of coaches for the mainline Mk1 project.

All of these are available for purchase through the website and over the phone with new pictures of these available to view on the website! Simply click the image below to view the full range.
Pre-owned Stock


We have plenty of stock coming to both the website and our eBay store over the next few weeks including a large amount of Continental O gauge wagons and coaching stock, British OO and Continental HO plus more high end British 7mm.

You may have also noticed the newly listed Midland Rail stock recently added to the website, and if not, click on the picture below to view the full range. There are some exquisite and unusual items in among, all photographed on our new back scenic back drop!
Exhibitions


Its going to be a busy few weeks for all the team. In just over a fortnight we have Model Rail Glasgow followed the weekend after by Kettering and in the 2nd to last weekend of March we will also be at Ally Pally for BRM's 'Festival of Railway Modelling' - A great line up of shows that we will bring a wide variety of both pre-owned and new stock to.
That rounds off

 

Newsletter

 

No. 36, the next one will most likely be after Model Rail Scotland in the lead up to Kettering, so stay tuned!

All the best,


Ellis

.